The World Cup is the biggest soccer tournament in the world, and it is home to the most elite soccer players. This international soccer competition is home to teams and players from around the world. To score a goal during the World Cup is an accomplishment within itself, but there have been several soccer legends that hold the title of the top World Cup scoring players. The top goal scorers are determined by their number of goals scored in all of their games, including qualification matches and the final tournament. Here are the top four World Cup scoring players of all time.
MIROSLAV KLOSE
Image Copyright 2016 Sven Mandel, all rights reserved.
Miroslav Klose is an all-time top-scoring player in the history of the World Cup. He is also the top scorer in the history of the FIFA World Cup, with 16 goals in 24 appearances across four editions from 2002 to 2014. He achieved this by scoring in three consecutive World Cups from 2006 to 2014. Klose is also the top scorer for Germany, with 44 goals in 102 appearances across ten editions from 2002 to 2018, and is their all-time leading goal scorer. Klose's first World Cup came in 2002 with Germany, where he scored four goals in 9 appearances. At the 2006 World Cup, Klose scored five goals in 7 appearances to help Germany reach the final for the first time. Klose is one of only two players to score over 100 caps for Germany—the other being Lothar Matthäus. He holds the highest overall world cup scoring at 16 goals and 24 World Cup appearances.
Ronaldo
Image Copyright 2014 Ludovic Péron, all rights reserved.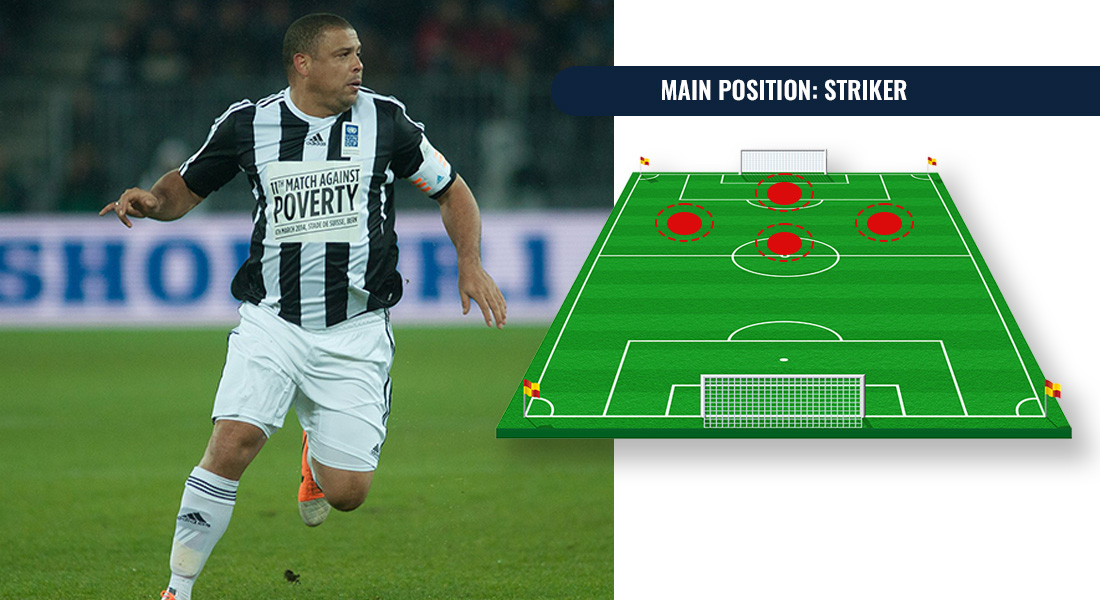 Ronaldo is an iconic figure in Brazilian soccer history, and he holds the record for most World Cup goals scored by a player. Ronaldo was an amazing scorer for his country with three goals during their second-round game against Greece. His last goal during the game was the third in a hat trick against Greece and is considered one of his best goals in World Cup history. Ronaldo has won three FIFA World Player of the Year awards, two Ballon d'Or awards, three European Golden Shoe awards, and a World Soccer Player of the Year award. Ronaldo led Brazil to its first World Cup title in 2002 and the Confederations Cup in 2005. He holds the second highest overall world cup scoring at seven goals total.
Gerd Müller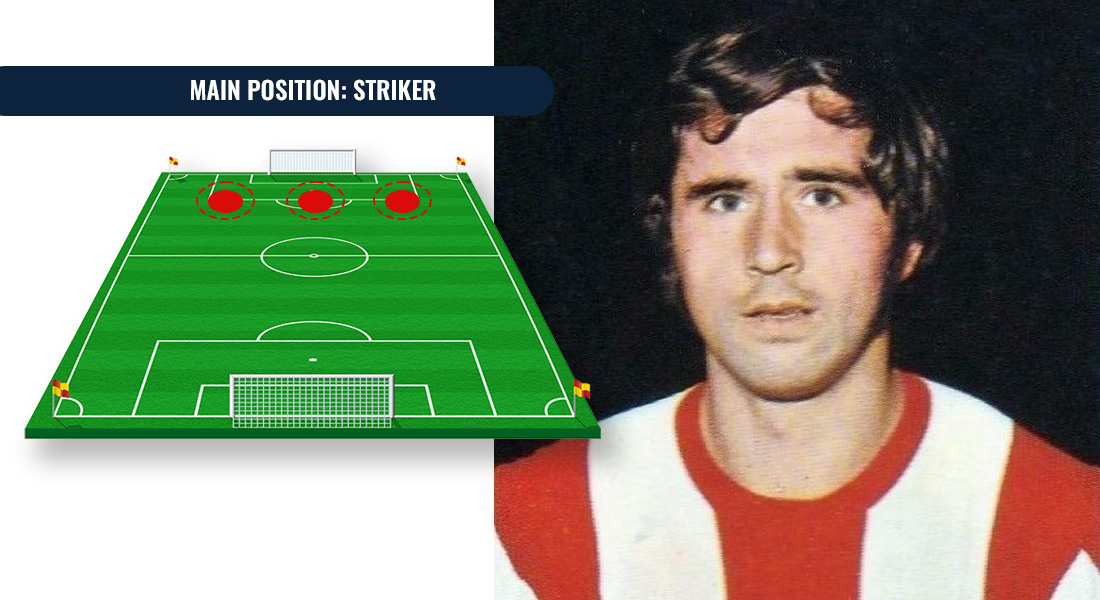 Gerd Müller is a legendary name throughout the soccer community. Throughout his career, he crushed records and help titles unitil his retirement. His most prized record was when he held the record for goals scored in FIFA World Cup tournaments between 1974 and 2006. Gerd Müller played for Bayern Munich and the National Team of West Germany. He is also recognized as an all-time great in Germany's elite German Football League, playing from 1962 to 1980 and winning eight titles. In total, Gerd Müller scored 365 goals in 427 club games and scored 487 goals in 527 international games. He is the third highest scorer in soccer history with 14 goals scored in the World Cup.
Just Fontaine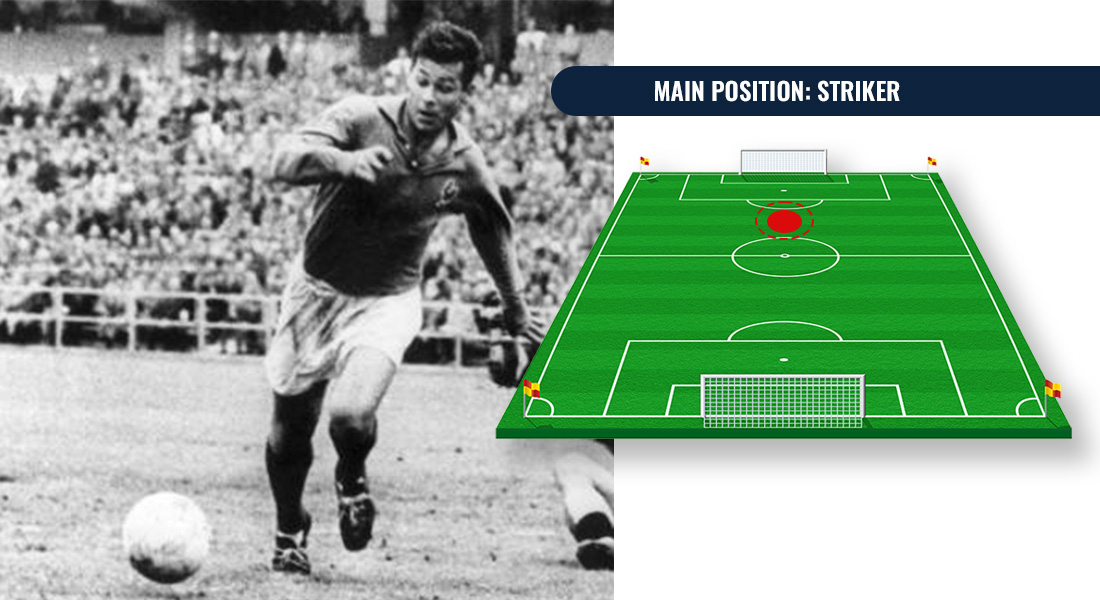 Just Fontaine is a French former professional footballer. A prolific forward, he is best known for scoring the most goals in a single edition of the FIFA World Cup, with thirteen in six matches in 1958. Fontaine was born in Saint-Étienne, Loire. In 1953, he made his debut for the first team of Stade de Reims in a 3–2 defeat to Nantes. Since the start of his career, he was been called "The Flower of Saint-Étienne". He died in 2002 from an aortic dissection. Fontaine scored 13 goals in six matches at the 1958 FIFA World Cup. In total, he scored 26 goals at the World Cup finals, which is still a record, and one of only three players to score two or more hat tricks at the tournament. This legendary game makes his name one of the most known throughout the soccer community.
Luis Suárez
Image Copyright Sabadell (Barcelona), España, all rights reserved.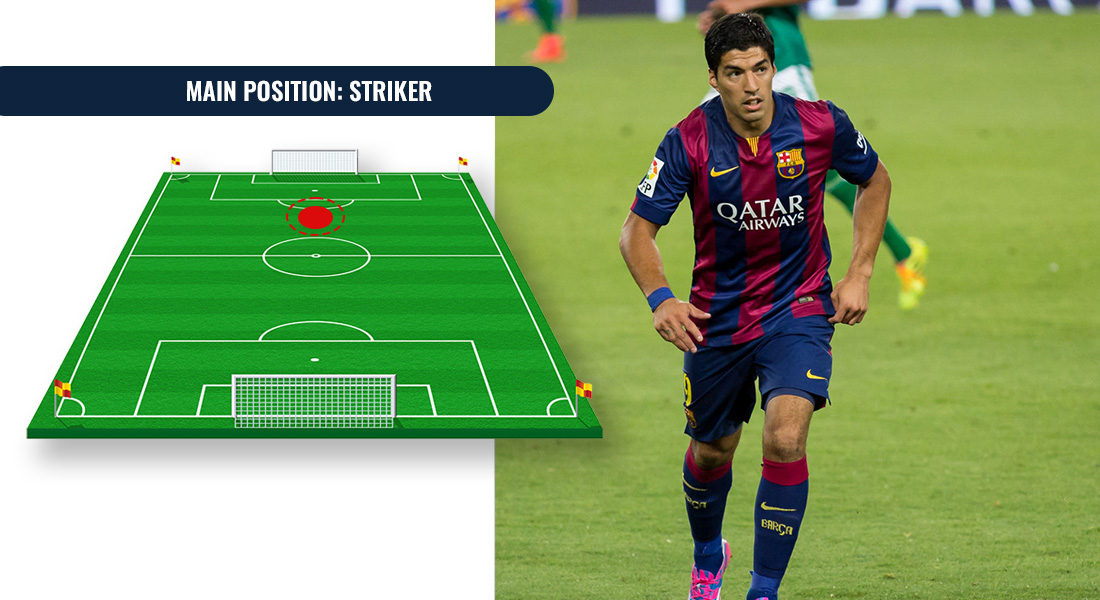 Luis Alberto Suárez Díaz (American Spanish: [ˈlwis ˈswaɾes]; born 24 January 1987) is a Uruguayan professional footballer who plays as a striker for Uruguayan Primera División club Nacional and the Uruguay national team. Nicknamed El Pistolero ('The Gunman'), he is known for his passing, finishing and comfort with the ball. Suárez is regarded as one of the best players of his generation and one of the greatest strikers of all time. Suárez has won two European Golden Shoes, an Eredivisie Golden Boot, a Premier League Golden Boot, and the Pichichi Trophy. He has scored over 500 career goals for club and country.
If you are looking to step up your soccer career, look no further than the Soccer Finishing app! The Soccer Finishing App is a 10- week step by step soccer training program that focuses on shooting and goal scoring only. Improve your acuracy and determination with help from the soccer professionals at the Soccer Finishing app,