SCORE MORE! SCORE BETTER!
The Soccer Finishing App is a 10-week step-by-step soccer training program that focuses on shooting and goal scoring only.
WELCOME TO THE SOCCER FINISHING APP PROGRAM!

YOUR FREE TRAINING SESSION!
The total soccer training solution to improve on your shooting and goal scoring skills by practicing on your own! No Excuses!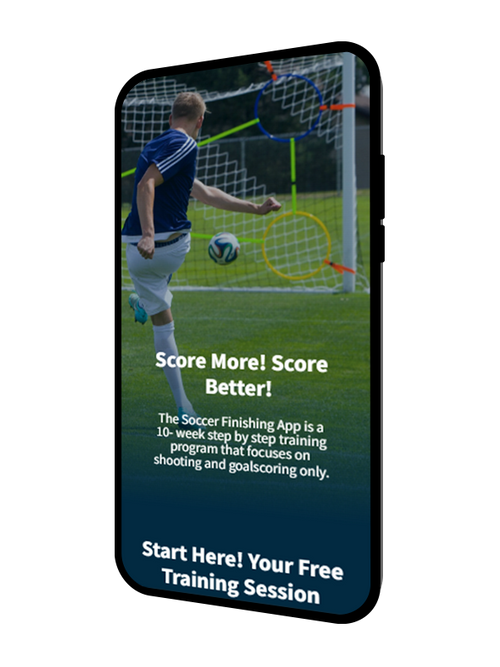 SCORE MORE.
A STEP-BY-STEP PROGRAM
The Soccer Finishing App is the complete step-by-step goal-scoring system to help you score more goals! All the drills are taught by breaking them down into easy-to-follow steps.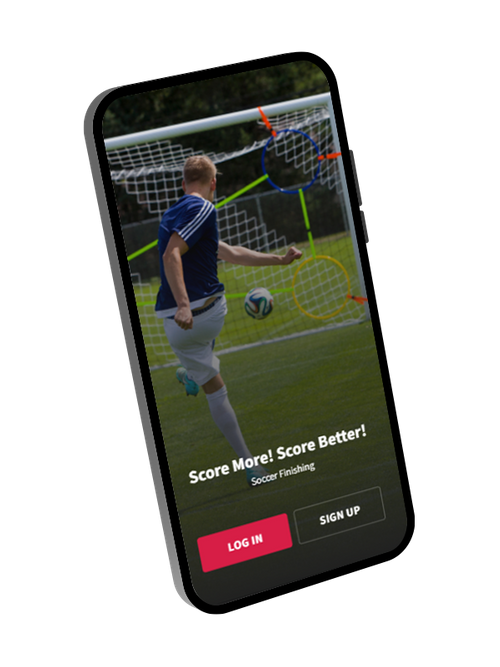 GET BETTER ON YOUR OWN.
NO EXCUSES!
Improve your goal-scoring skills anytime, anyplace. Practice your shooting and finishing drills in a fun, practical way while having a great workout!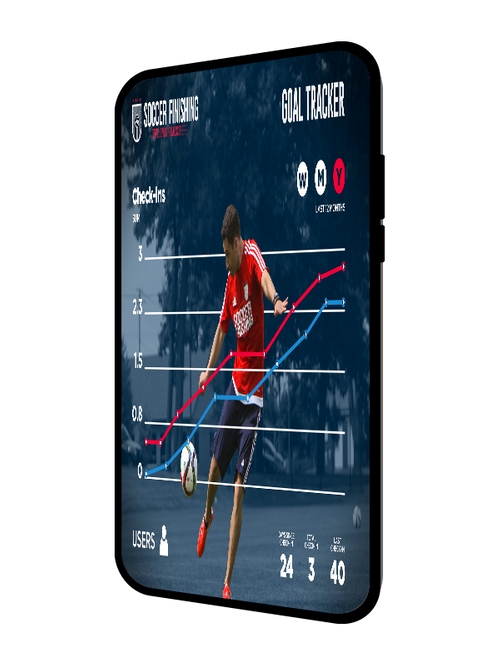 TRACK YOUR GOALS.
GET 1% BETTER EVERYDAY
The Soccer Finishing app tracking feature keeps your goal-scoring training program on track. Keep your weekly training sessions small and strive to get 1% better every day. It's all about results — score more, score better, and goal for it!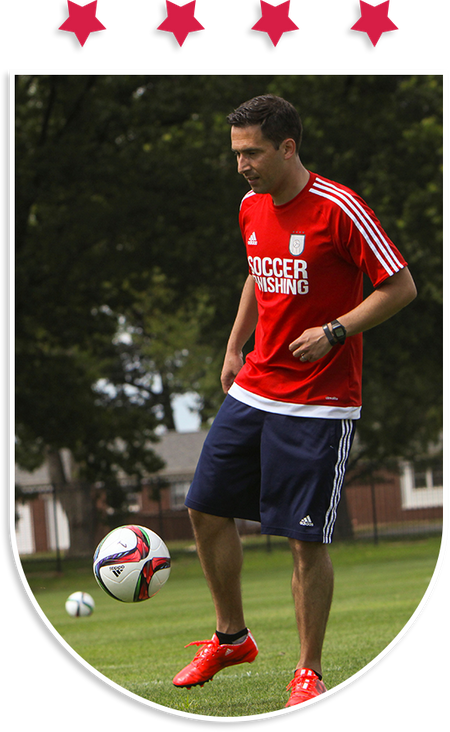 "The ultimate BENEFIT when you commit to practicing on finishing and goalscoring is the fact that you can get better on your own with REPETITION."
- Andy Rodriguez- Goalscorer Training Specialist
WHAT ARE THEY ARE SAYING ABOUT THE COACH!

"I played with Andy at the professional level. An excellent goalscorer with great finishing skills. A true leader and team player on and off the field"
-Dario Sala- Former Argentinian Soccer Player - River Plate, Independiente, FC Dallas, Argentinian National Team

"I had the opportunity to play with Andy in the national team. He was a great striker with great mobility to position himself to score inside the box."
-Oscar Mascorro- Professional Soccer Player- Monterrey, Puebla, San Luis, National Team.

"Andy was a very passionate and disciplined player. I have no doubt that he will instill the same passion he has for soccer to younger generations and help them achieve their Goals!"
-Salim Chartouni- Fox Sports Commentator and Former Professional Soccer Player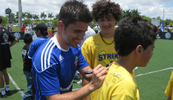 "Andy has an outstanding ability as a forward. His understanding of the game and commitment to greatness will significantly impact any player he coaches. If you are looking to improve your finishing in soccer, then Andy is your solution!"
-Pepe Galvan Performance Coach & MLS Consultant
Start With the Soccer Finishing App Today
Get started with our 10-week soccer training program today. Simply download the Soccer Finishing app on your phone and get practicing!